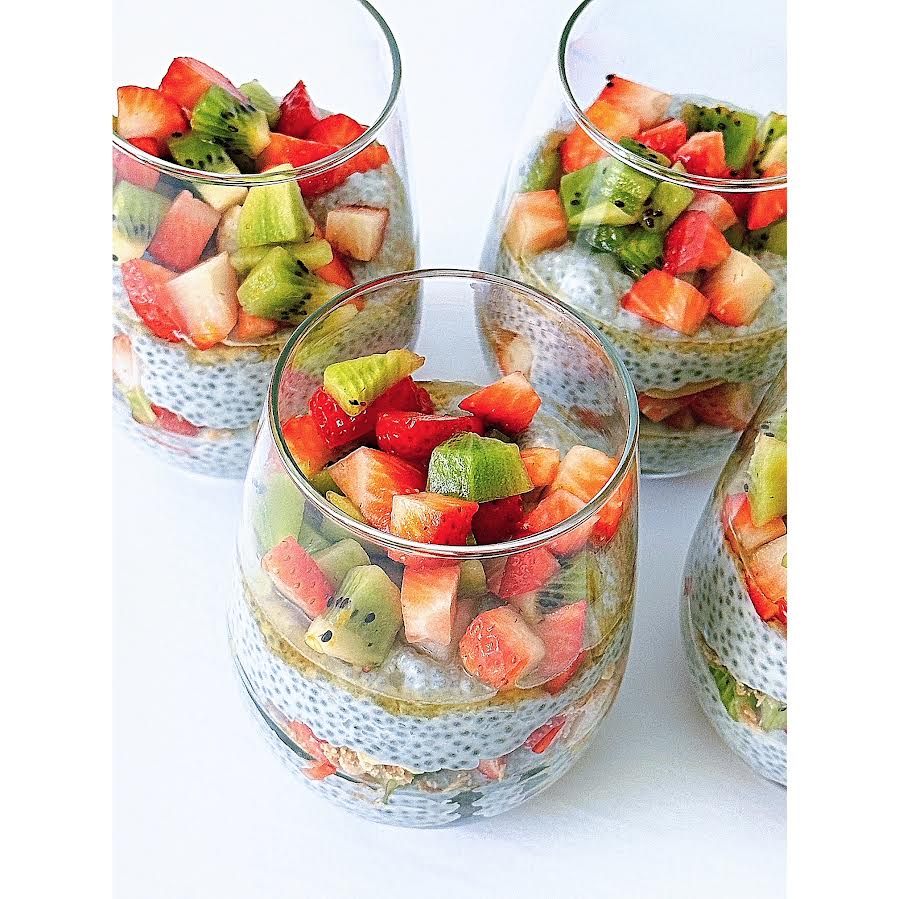 Having breakfast pre-prepped can make your mornings go so much smoother. This chia seed pudding is full of omega-3 fatty acids and fiber, making it a great meal to keep you full until lunch time. These are also a beautiful addition to any brunch buffet! Feel free to switch up the types of fruit depending on what you have on-hand.
Combine coconut milk, soy milk (or other type of milk), chia seeds, maple syrup and vanilla extract in a large bowl. Set aside.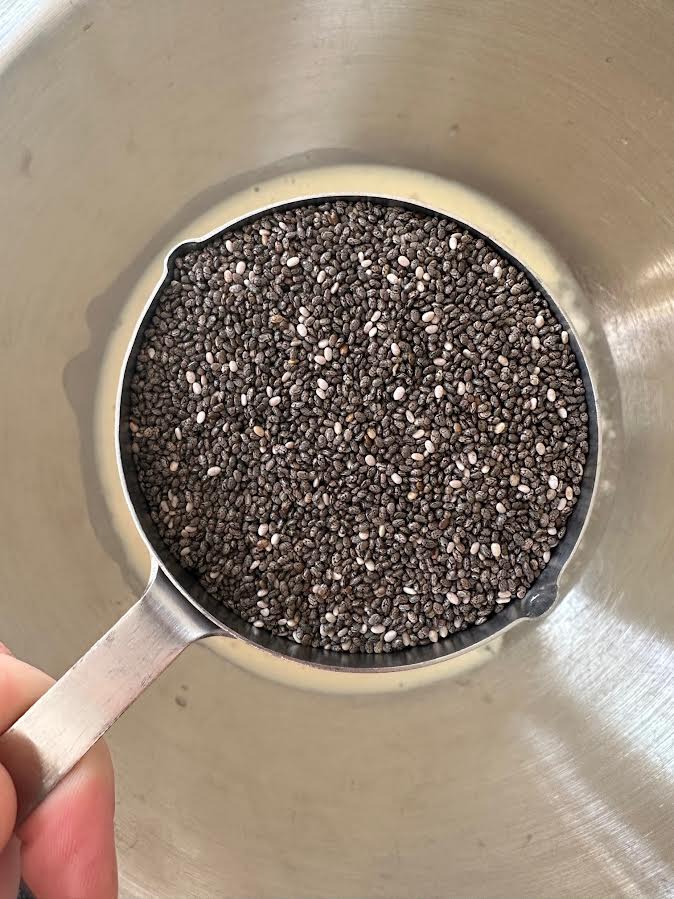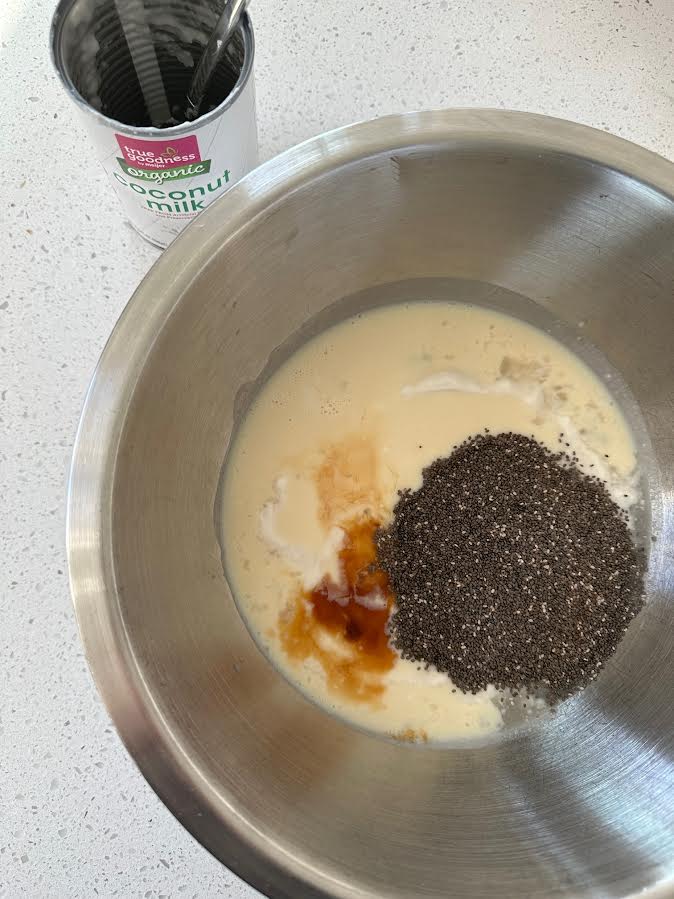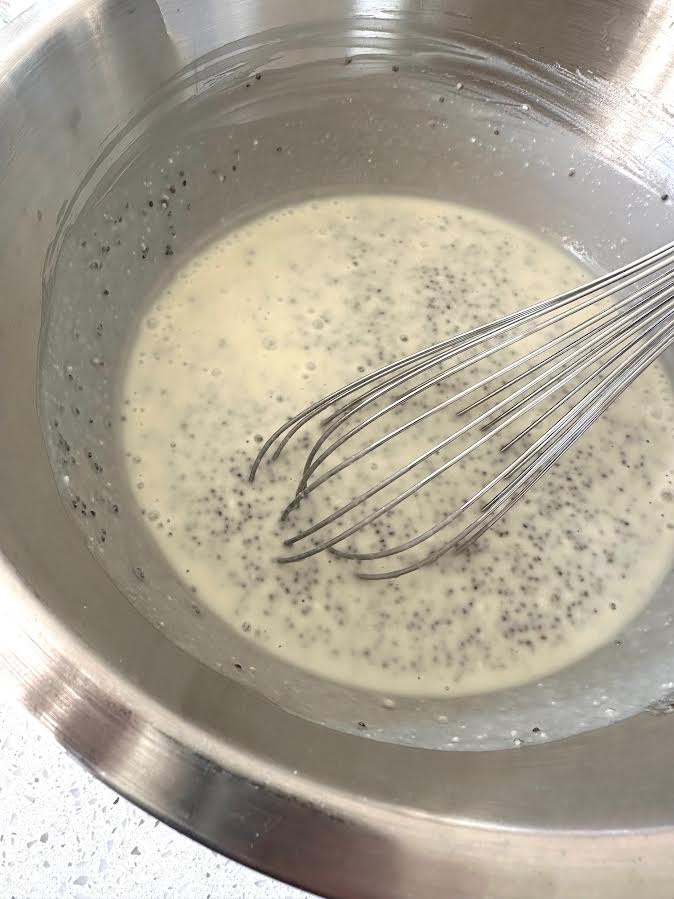 2. In another bowl, combine strawberries, kiwi and orange zest.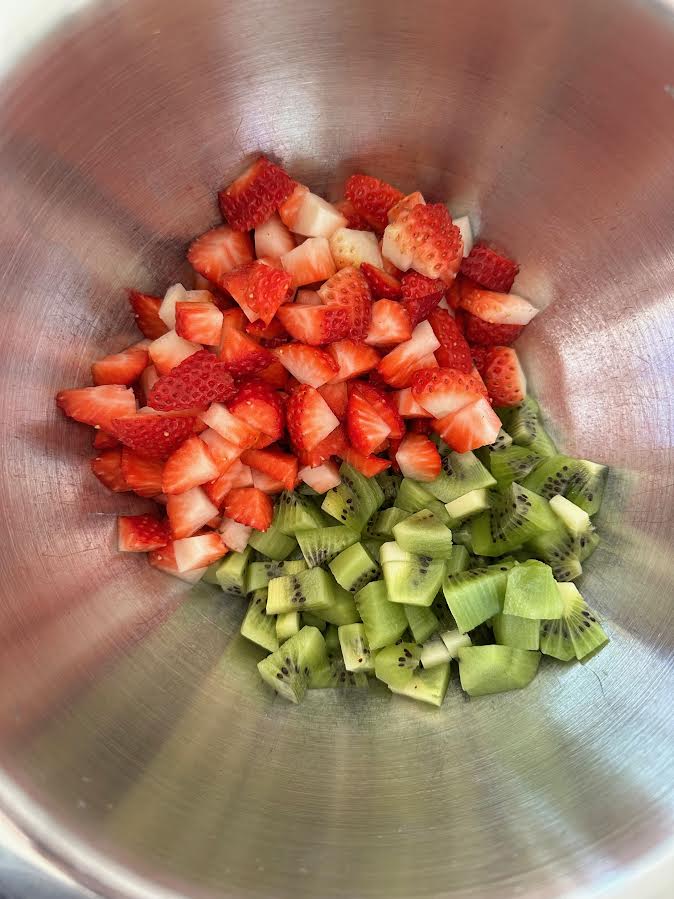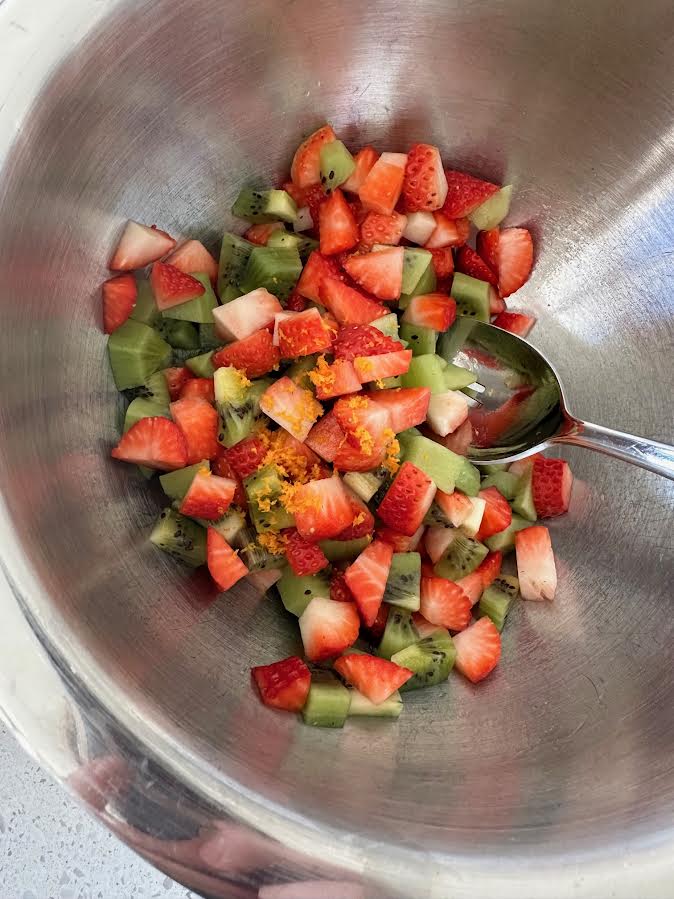 3. In a third bowl, combine toasted coconut and toasted almonds.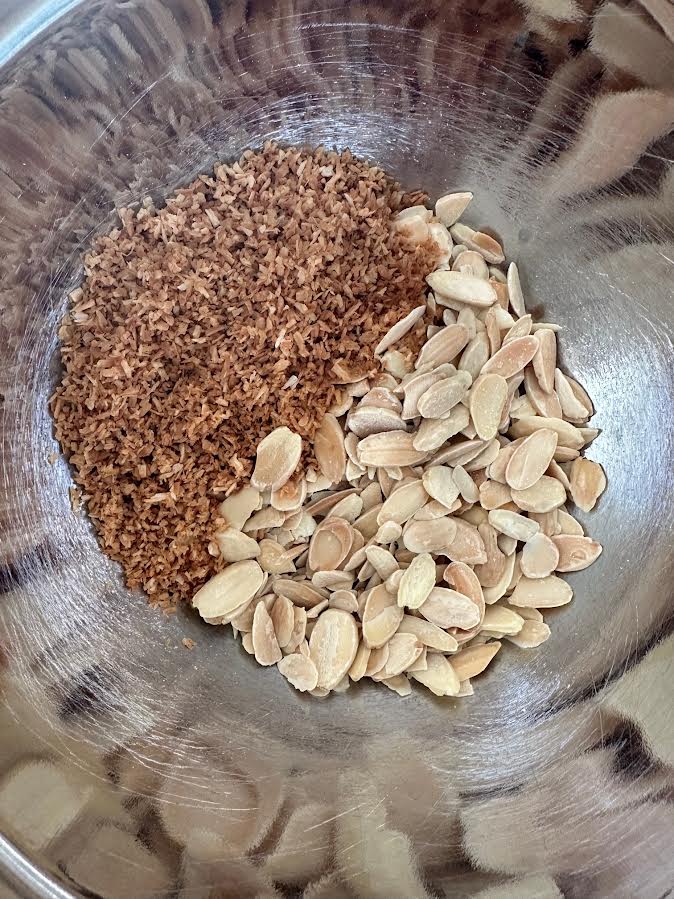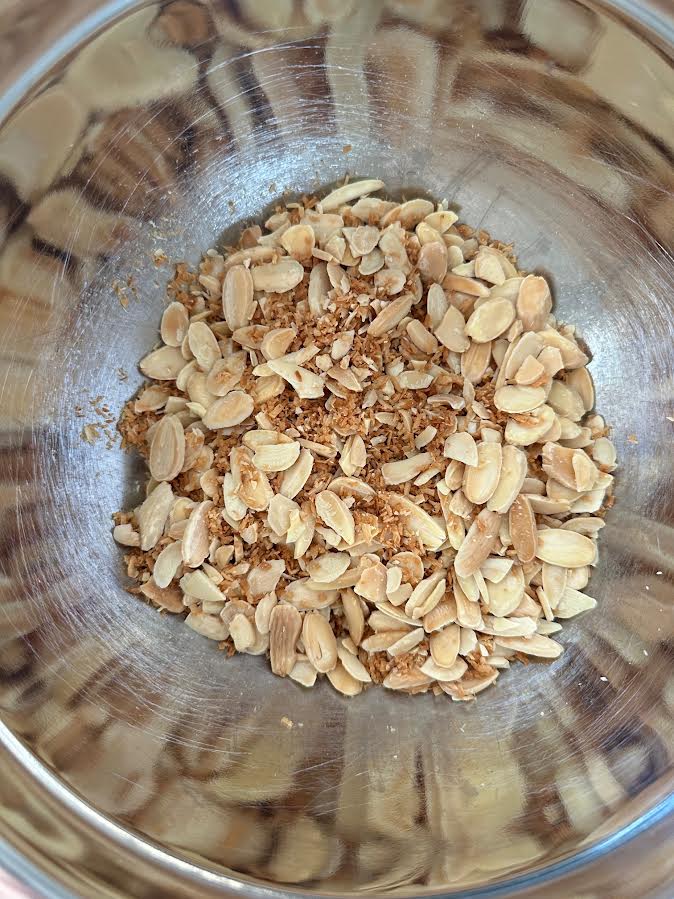 4. Scoop half of the almond mixture evenly into the bottom of 4 parfait glasses. Top with half of the chia pudding and half of the fruit. Repeat with the remaining ingredients. Finish with a drizzle of maple syrup on top. Store in the fridge until ready to serve. (These are good in the fridge for up to 4 days.)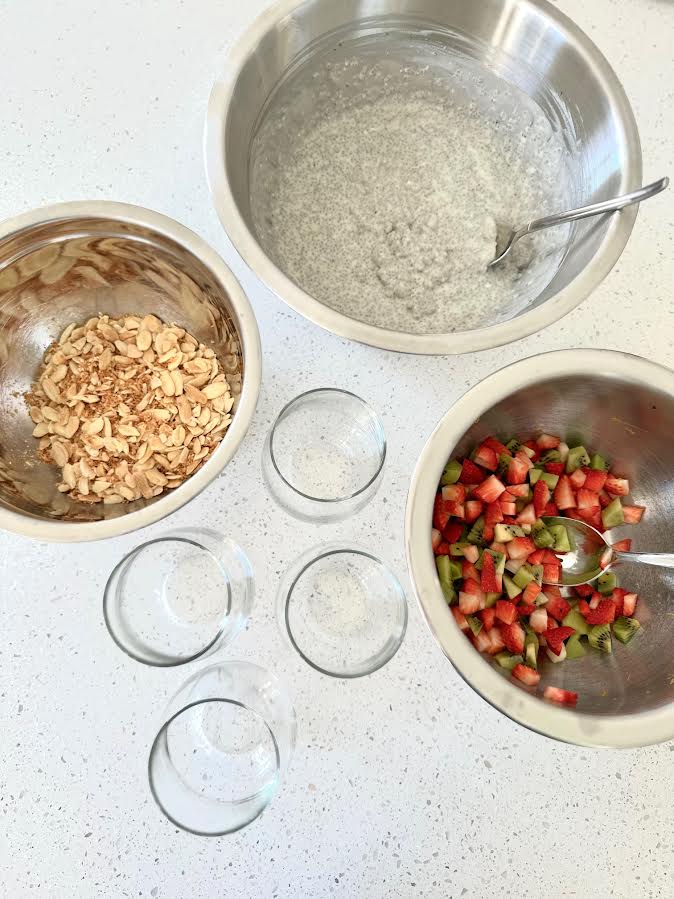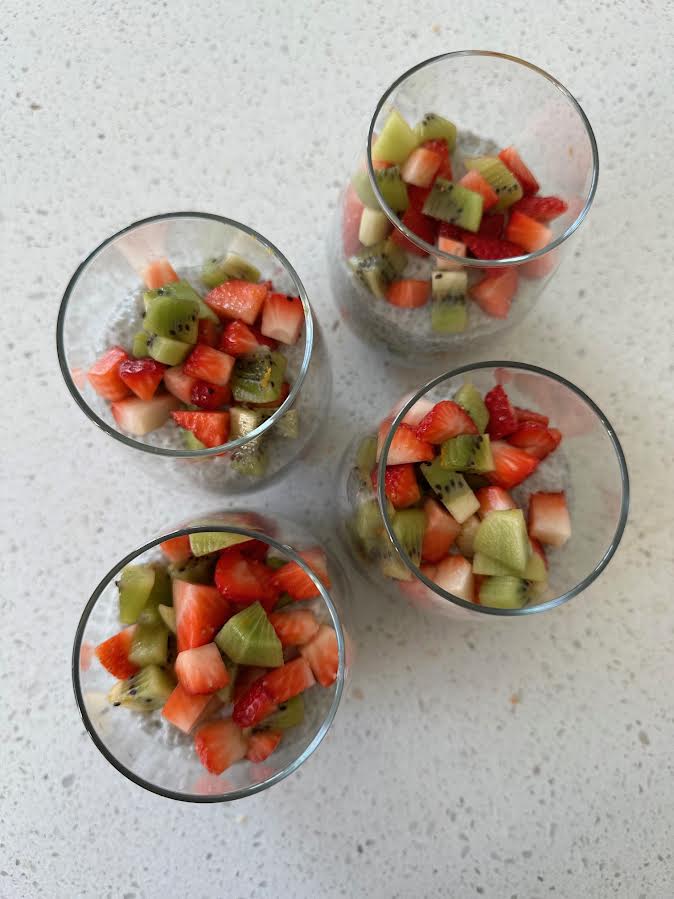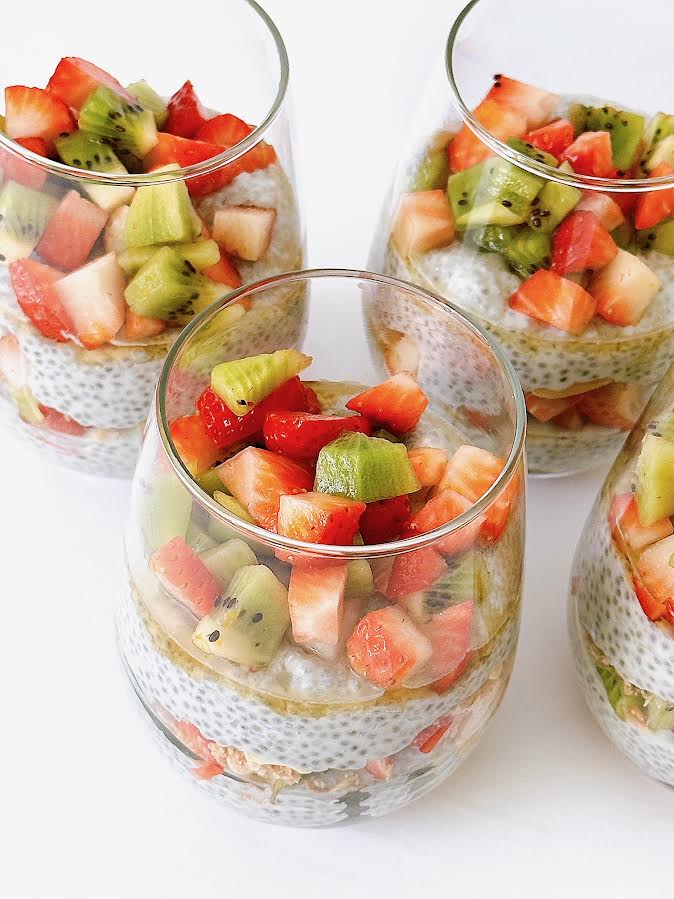 Strawberry Kiwi Chia Seed Pudding Parfaits
Serves 4
All you need:
1 (13.5 ounce) can full-fat coconut milk
1 cup unsweetened soy milk (or other type of milk)
1/2 cup chia seeds
2 tablespoons pure maple syrup, plus more for drizzling on top of the parfaits
1 teaspoon pure vanilla extract
3 kiwis, peeled and diced
8 strawberries, hulled and diced
Zest of 1 orange
1/2 cup toasted coconut flakes
1/2 cup sliced toasted almonds
All you do:
Combine coconut milk, soy milk (or other type of milk), chia seeds, maple syrup and vanilla extract in a large bowl. Set aside.
In another bowl, combine strawberries, kiwi and orange zest.
In a third bowl, combine toasted coconut and toasted almonds.
Scoop half of the almond mixture evenly into the bottom of 4 parfait glasses. Top with half of the chia seed pudding and half of the fruit. Repeat with the remaining ingredients. Finish with a drizzle of maple syrup on top. Store in the fridge until ready to serve. (These are good in the fridge for up to 4 days.)