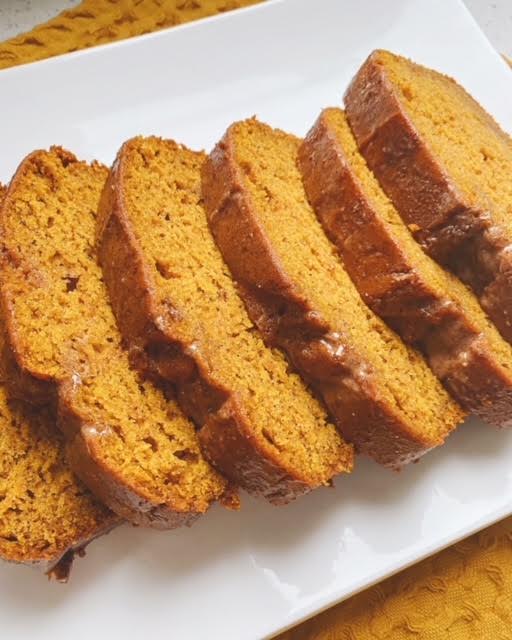 It's a good time of year to stock up on canned pumpkin because it's most likely going to be on sale. It adds wonderful flavor to this quick bread but I also love using it in pancakes, cookies and even chili. Serve this bread at your upcoming holiday brunch and prepare to wow your guests!
Preheat oven to 350 and lightly coat a loaf pan with nonstick spray.
Combine pumpkin puree, brown sugar, olive oil, milk and egg in a large bowl.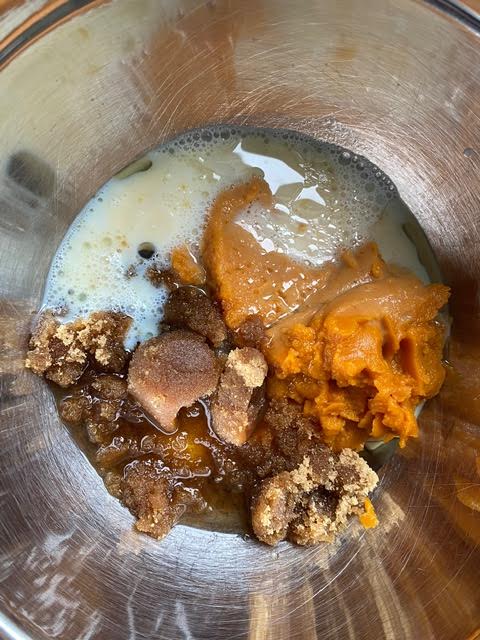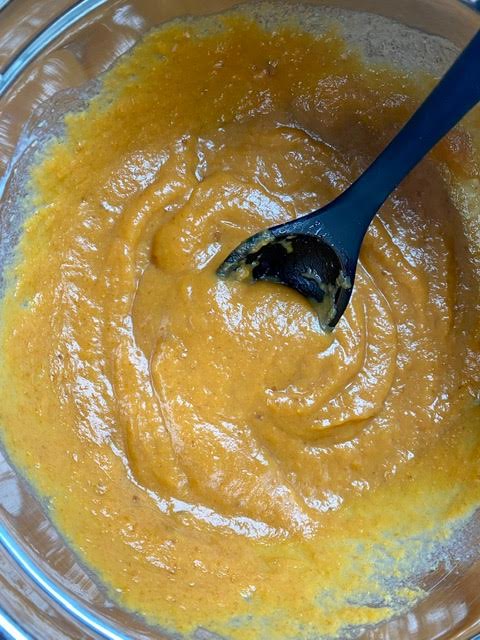 3. In a separate bowl combine flour, baking soda, baking powder, salt, cinnamon, nutmeg and cloves. Add dry ingredients to wet ingredients and stir together until just combined.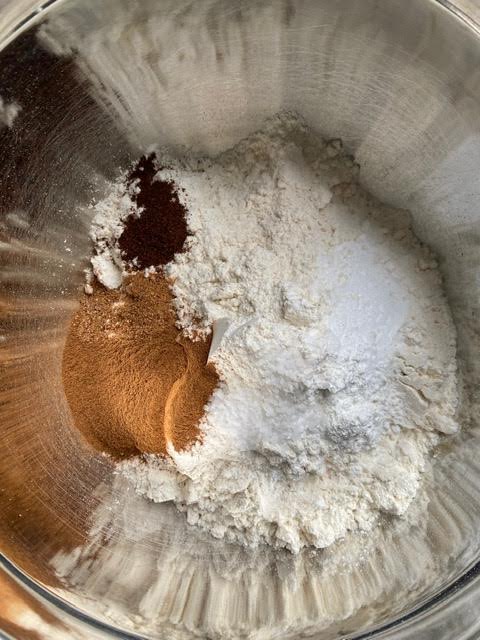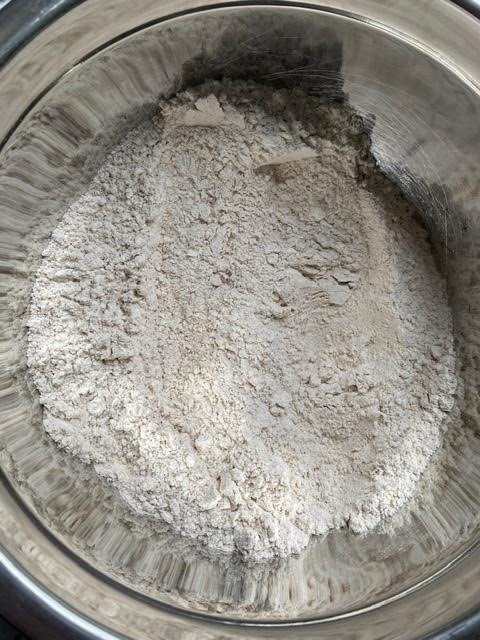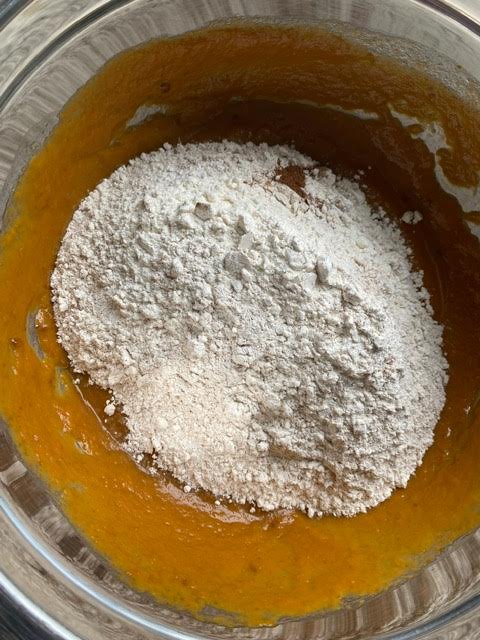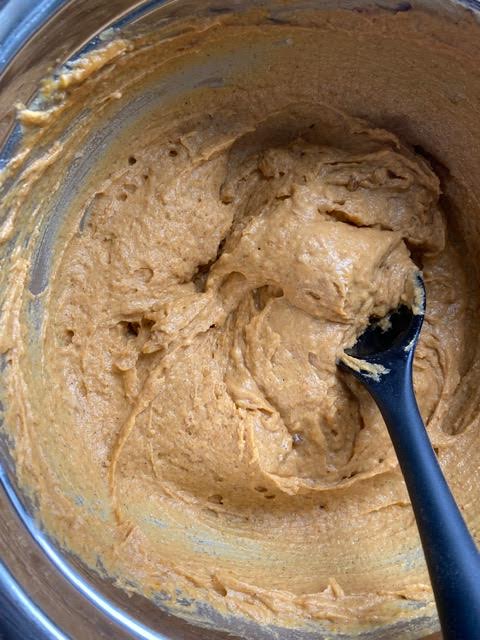 4. Transfer batter to the prepared loaf pan and bake for 75 minutes, or until a toothpick inserted in the center of the loaf comes out clean. Let cool in the pan for 10 minutes, then remove from the pan and cool completely on a wire rack.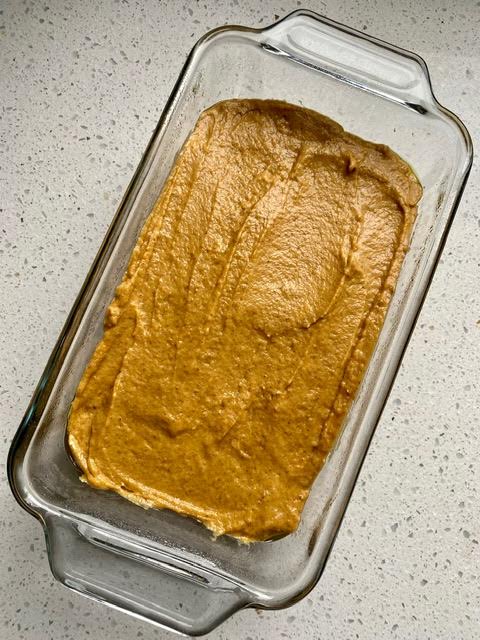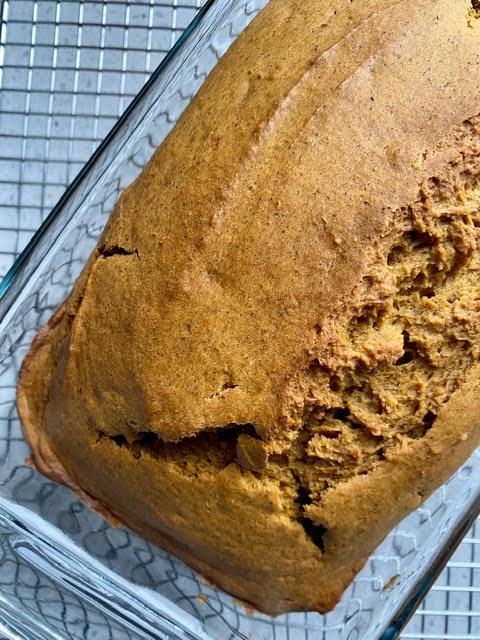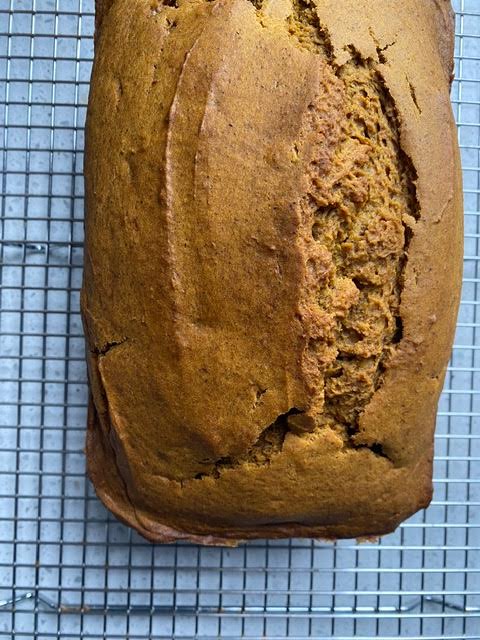 5. Once the bread has cooled, combine the glaze ingredients in a small bowl. Place a baking sheet under the wire rack to catch any drips, then drizzle the glaze over the bread. Slice and serve! (store any leftovers in an airtight container for up to 3 days)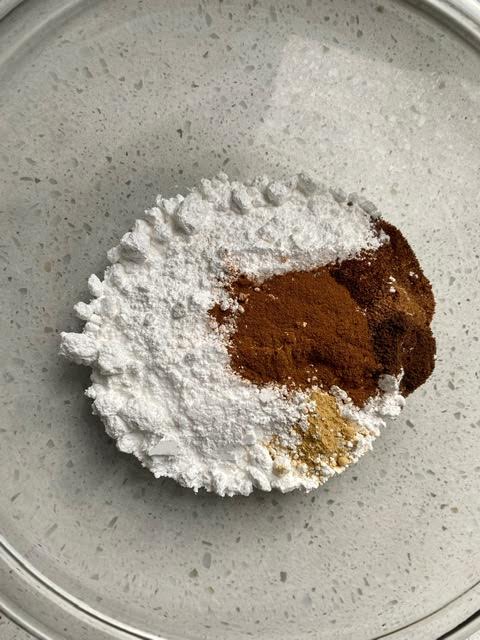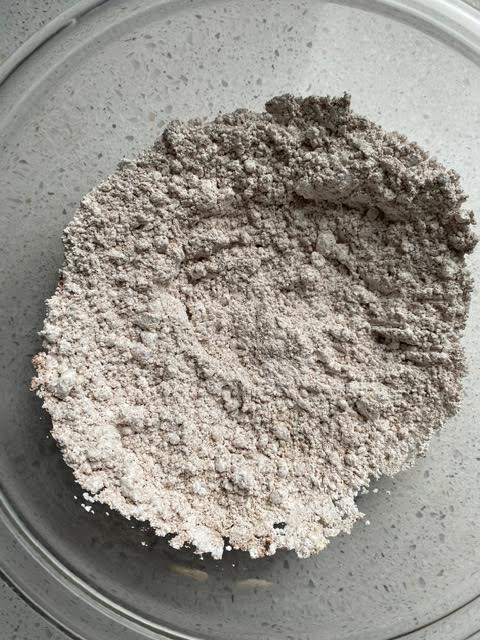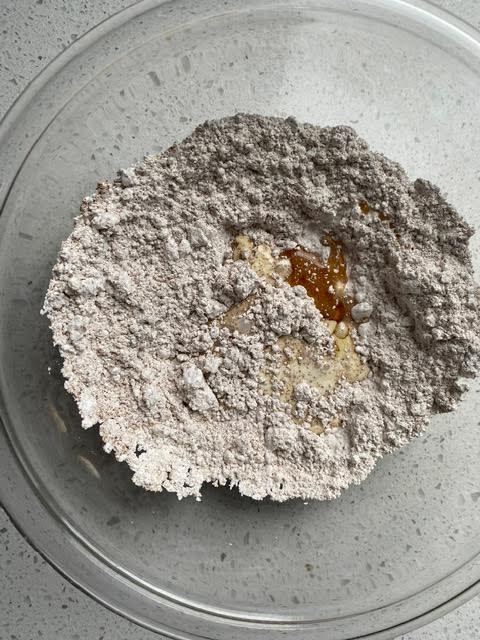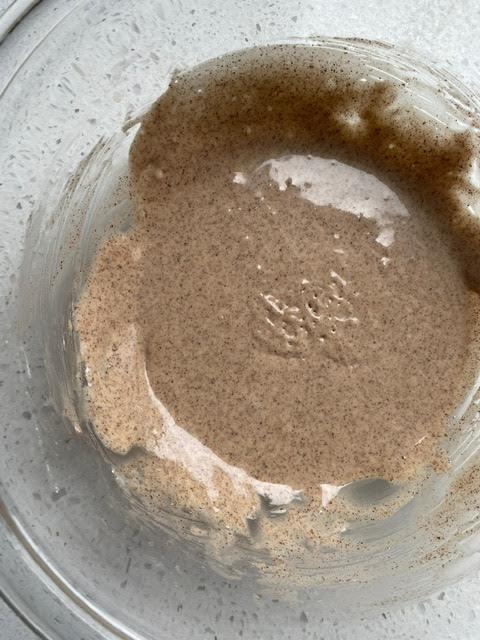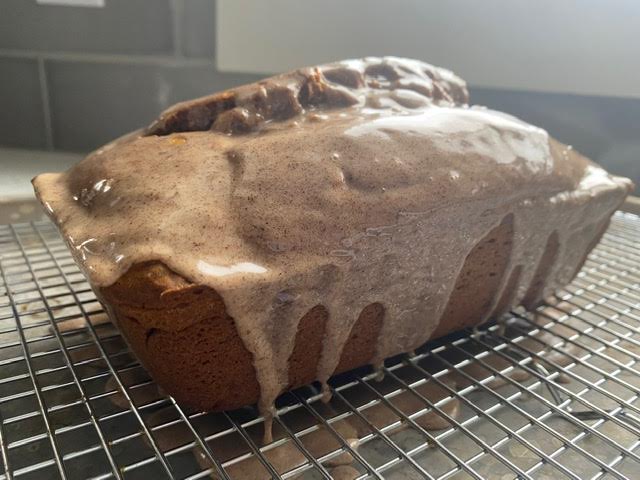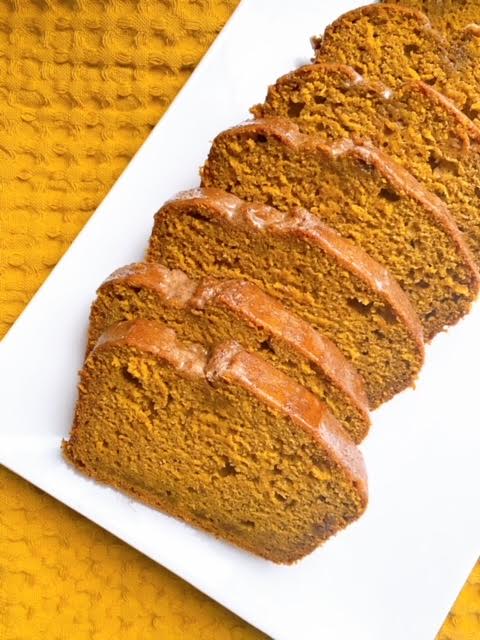 Pumpkin Bread with Maple Chai Glaze
Serves 12
All you need:
1 (15 oz.) can pumpkin puree
1 1/4 cups brown sugar
1/2 cup olive oil
1/4 cup milk
1 egg
1 3/4 cups all-purpose flour
1 teaspoon baking soda
1/2 teaspoon baking powder
1/2 teaspoon salt
2 teaspoons ground cinnamon
1/4 teaspoon ground nutmeg
1/4 teaspoon ground cloves
Glaze:
1 cup powdered sugar
1 teaspoon ground cinnamon
1/4 teaspoon ground cardamom
1/4 teaspoon ground ginger
1/4 teaspoon allspice
1/4 teaspoon ground cloves
1/4 teaspoon ground nutmeg
Pinch salt
1 teaspoon pure vanilla extrat
3 tablespoons heavy cream
1 tablespoon pure maple syrup
1 tablespoon water
All you do:
Preheat oven to 350 and lightly coat a loaf pan with nonstick spray.
Combine pumpkin puree, brown sugar, olive oil, milk and egg in a large bowl.
In a separate bowl combine flour, baking soda, baking powder, salt, cinnamon, nutmeg and cloves. Add dry ingredients to wet ingredients and stir together until just combined.
Transfer batter to the prepared loaf pan and bake for 75 minutes, or until a toothpick inserted in the center of the loaf comes out clean. Let cool in the pan for 10 minutes, then remove from the pan and cool completely on a wire rack.
Once the bread has cooled, combine the glaze ingredients in a small bowl. Place a baking sheet under the wire rack to catch any drips, then drizzle the glaze over the bread. Slice and serve! (store any leftovers in an airtight container for up to 3 days)